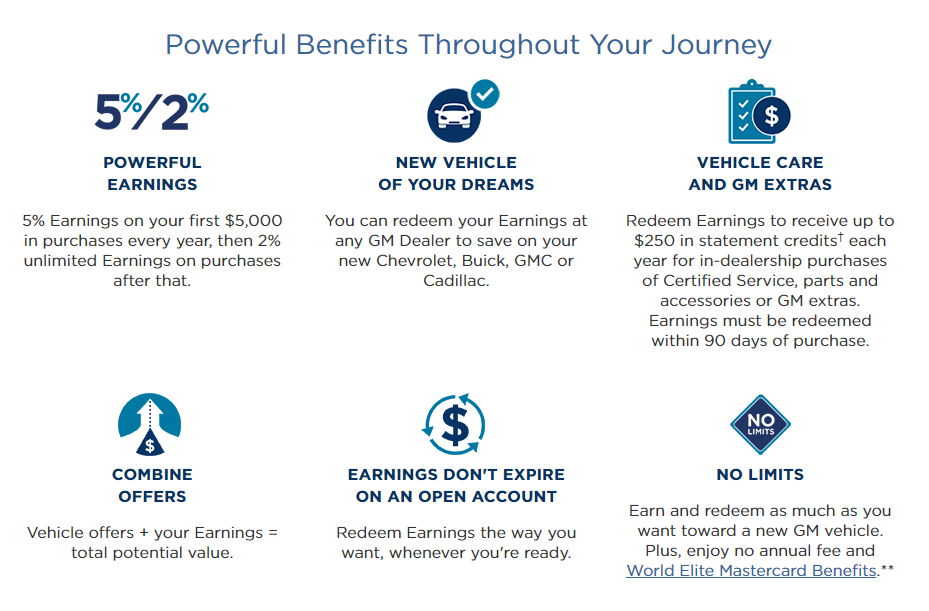 GM BUYPOWER Credit Card sponsored by Capital One and GM My Rewards allows you to earn money and track rewards towards routine maintenance, accessory purchases, and future vehicle purchases. Combined with your brand specific app for your smartphone, you can always be on top of the latest news and offers from GM. Allow us to help you earn and utilize the most of owning a GM product. Please contact us with questions on how you can get the most out of My Rewards, GM BUYPOWER card, and the app for your smartphone.
Click the link to apply for a GM BUYPOWER Credit Card and start earning today! https://www.buypowercard.com/
If you want to simply track your Rewards from utilizing our dealership, please click the link below and register today! https://www.mygmrewards.com/signup
My Chevrolet app and My GMC app for your smartphone:
To find the app to match your vehicle brand, on your smartphone click open and search in your App Store/Play Store for "My Chevrolet" or "My GMC" in Lifestyles. Download this free app and create your login. If you have issues with locating or downloading the app, we would be happy to assist you over the phone or in person during business hours. This app alone gives you tons of information about your vehicle, all with a simple click!
Disclosure: GM BUYPOWER credit card is separate from Family Chevrolet GMC and is a credit card application. Approval is based on your credit application. GM My Rewards is tool to help you track and save for future purchases/needs. Your specific GM Brand app for your smartphone may not apply to all years/makes/models. See Dealer for questions.